Increase brand awareness, Generate new leads,Drive traffic to your website,Boost brand engagement, Provide social customer service.
INTRODUCTION TO SOCIAL MEDIA MARKETING
As a social marketing technique, it consists of meeting your target audience and customers where they are and over a social media platform as they interact with each other and your brand.
 While it's true that social media marketing may be a boon to your company's expansion (as we'll see in the next section), your approach should vary from network to network based on where your target demographic hangs out online.
 According to January 2022 statistics, India had 658.0 million internet users. As of the beginning of 2022, 47 percent of the Indian population had access to the internet. Out of them 329.65 million people are estimated use Facebook ,23.6 million people use twitter,230.25 million Instagram users and 467 million people in India regularly access YouTube. By 2025 it is estimated that internet users will increase by 1,134.04 million which increases the scope of social media marketing in India.
BENEFITS OF SOCIAL MEDIA MARKETING
Using social media to market your ecommerce brand can benefit you in many ways:
1. Increased brand awareness:
If you don't have a presence on social media, you're missing out on a great opportunity to reach thousands, and even millions, of people. According to research, social media has proven to increase brand awareness through engagement. Interactions like these are referred to as "engagement." In addition, we can raise awareness of your brand by sending more people to your website. You can do this by putting links to your website in your profile and in your posts.
2. Generate leads and boost conversions
Promoting and sharing products on social media is a great way to improve lead generation, boost conversions, and increase sales since you are advertising to followers who have opted to engage with us.
3. Foster relationships with your customers
Creating lasting relationships with your social media followers can be accomplished by engaging with them on your posts, responding to their questions and comments, and providing them with any assistance they may need. You can also ask your followers about your products, their pain points, or create giveaways to build trust and show them that you value their input.
4. Learn from your competitors
The use of social media allows us to keep tabs on your competitors – whether it is in relation to their social media tactics, the products they're promoting, the campaigns they're implementing, or the level of interaction they have with their followers. Social media helps you figure out what is and isn't working for your competitors, and therefore can help you decide what changes need to be made in the way your company's approach is perceived.
Social media marketing services are one of every the foremost effective way in which of gathering traffic on your website, SMM agency is aware of the right suited ways for the best social media service of your brand.
Research your buyer personas and target audience:
To create a social media marketing strategy, you must first determine who your buyer personas and audience are so that you can target their interests and needs accordingly. To do this, consider how you would classify a group of people based on whom you're trying to reach.
 For example, if you sell trendy leggings and joggers, you might classify your target audience as millennials who like to wear trendy athletic apparel regularly, also known as athleisure.
 By considering your buyer personas and audience, you can determine what content will most appeal to the type of followers and customers you hope to gain. Plus, you can learn how to create engaging content to keep your followers engaged.
 Choose the best social platforms for marketing: A social media marketer must decide which platforms to share their content on. There's no right or wrong answer when it comes to which social channels your business should use – rather, it depends on the needs of your target audience. The best chance of finding them online is when they're online.
 Define your most important metrics and KPIs: Regardless of your industry or goals, a successful social media strategy requires data-driven planning. Instead of focusing on vanity metrics, utilize data that directly aligns with your strategy.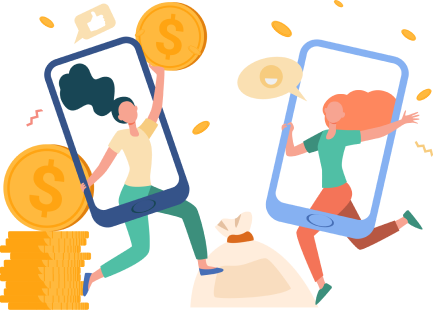 WHAT METRICS ARE WE DISCUSSING? BELOW IS A BREAKDOWN
Reach
How many of your posts reach users' feeds? Using the post reach, one can determine how many unique users have seen your post.
Clicks
To understand what drives curiosity or encourages people to buy, tracking clicks per campaign is essential.
Engagement
To understand what drives curiosity or encourages people to buy, tracking clicks per campaign is essential.
Hashtag performance
What hashtags are you using most frequently? How did your brand use hashtags?
Organic and paid likes
These interactions go beyond a typical "Like" count. Given how challenging organic engagement is, many brands turn to ads. Knowing the differences between the two can help you budget your ad spend, as well as your time.
Sentiment
How are users reacting to your content, brand, or hashtag?
Did customers find your recent campaign offensive?
What kind of sentiment do people associate with your campaign hashtag?
It's always better to dig deeper and find out how people feel about your brand.
Research your competition
In a competitive analysis, you learn who your competitors are and what they're doing well (and not so well). You will gain a better understanding of what's expected in your industry, which will help you set social media targets of your own. If one of your competitors dominates on Facebook, but neglects Twitter or Instagram, you might want to focus on the networks where your audience is underserved, rather than trying to steal fans from a dominant player.
Develop unique and engaging content
With billions of social media users around the globe, there's no doubt that some of your followers — or people viewing your profile — have also seen your competitor's content or that of other companies in your field. Therefore, you need social media content that attracts viewers and gives them a reason to click the "Follow" button and interact with your brand.
Plan your posting schedule
Social media management tools make it easy for you to plan, prepare, and schedule posts in advance. These tools also automatically share your content on time and monitor engagement. These tools save you time and allow you to focus on other tasks social media management tools save you time and allow you to focus on other tasks.
Let's get Social
Connect with us on instagram
View this post on Instagram
View this post on Instagram
View this post on Instagram